West End Tabernacle is a dynamic, spirit-filled, multi-cultural, financially secure, heart and family healing, hope restoring, and life empowering church, impacting our community, nation, and globe through authentic worship, sharing and doing the love of Jesus Christ, innovative teaching, diverse praise, and relevant mission.
We will reach the masses with intentional ministry that heals and services that help people live. We celebrate the myriad of ways that God speaks to the hearts of people. West End Tabernacle is reinvesting in the ways of God so that the people of God can be effective and vibrant servants of Christ.
Every ministry, service, program, function, or event must have at least one vision anchor as a primary anchor and two others as secondary anchors. In addition, they may not be in conflict with any other vision anchor.
The 2018 Vision Anchors include:
Rev. Alfred W Jones III understands the importance of being accessible to the members and friends of West End Tabernacle C.M.E. Church and those in the broader community. He is open to share his knowledge in the application of the word of God to everyday life experiences, as well as, deepening understanding of faith and the worship experience.
We rather you ask a question and receive a complete answer from the pastor than create and foster an idea that may not be valid. Depending on the complexity of the question answers may be conveyed in multiple ways: website, Sunday school, Bible Study, message, workshops, puppet ministries, meetings, etc.
This vision anchor also ensures that our movement is aligned with the Word, the Holy Spirit, and ministry direction.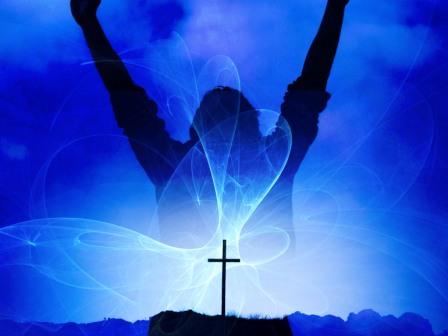 Galatians 3:26-28; So in Christ Jesus you are all children of God through faith, for all of you who were baptized into Christ have clothed yourselves with Christ. There is neither Jew nor Gentile, neither slave nor free, nor is there male and female, for you are all one in Christ Jesus. NIV
Celebration of our own culture and those of others in appreciation of the beautiful gift of creation that God has given us in the multiplicity of cultures that come together to worship the one true and living God.
We all speak different languages via our social location and spiritual disposition. Some are demonstrative in praise and worship while others are more meditative. Everyone learns differently and experiences God as uniquely as our voices rise. We encourage the concert with many instruments, parts and voices.
The 9:30 AM Sunday Morning Youth Church began in February 2018 and allows the youth to worship more freely from their beings in this season in a special way. The more formal part of worship is from 9:30 -10:00 AM where the youth receive the Word. At that point they may cook or bake, eat, praise, pray, record drama skits, dance, record puppet vignettes, and worship. On any given Sunday, each youth and attending adult may present or submit a life application example for each point taught by the pastor at the beginning of their worship experience. At times, the youth will participate in the 10:00 AM worship experience including song, dance, ministry through the arts, etc. At 11:00ish, the 9:30 AM youth church will join the 10:00 AM general worship service for praise and worship, the benediction, and sending forth. The children's church, youth church, and 10:00 AM service take communion together.
The 9:30 AM Sunday Morning Children's Church is scheduled to began June 2018.
The worship music for all services will be as flexible as the worshipers including gospel, hymns, contemporary, Hispanic, and children to name a few.
Our 2018 diverse worship community will have an African fashion show, World Cup soccer viewings, talent shows, youth nights, teas, children with disabilities events, and enable worship access for the deaf and hard of hearing.
As on the day of Pentecost the Holy Spirit spoke to the people in their own tongues, so today we touch the lives of others in a way they can experience the love of God.
Colossians 4:2; I always thank my God as I remember you in my prayers, because I hear about your love for all his holy people and your faith in the Lord Jesus. NIV
Philemon 1:4-5: and/or Devote yourself to prayer being watchful and thankful. NIV
Prayer is not only communicating with God but also listening to what God has to say. Prayer is not only asking what God can do for us but praising God for what he has done and will do in our lives individually and collectively.
West End Tabernacle believes prayer is a multi-faceted and dynamic part of the Christian community and provides a means to encourage and strengthen members, as well as, those beyond the church walls.
In 2018 we will embark in a prayer education journey that will teach and explore the depths of prayer and the power of communicating with the Almighty.
The "Examen" prayer method helps us explore God presence in our lives focusing our thoughts and helping us acknowledge our own reaction to elements of trials and jubilation coupled with the life changing revelations that God shares through the "Labryinth" prayer process strengthening our relationship with God and one another as we engages life's journey.
There are many updates and renovations expected in 2018 and the consecration of sacred spaces and instruments will be required.
Praise reports are an important source of encouragement. It is good to share how God has moved and is moving in our lives.
Hebrew 4:12; For the word of God is living and active. Sharper than any double-edged sword, it penetrates even to dividing soul and spirit, joints and marrow; it judges the thoughts and attitudes of the heart.
West End Tabernacle CME Church believes Bible Study is critical to the life of every believer and those who are seeking to understand the faith. Bible study provides an environment to listen, learn and ask questions in order to gain a depth and breadth of knowledge of God.
It is important to understand the scripture in proper context before before applying it to life.
Bible study and the Sunday morning message go together.
The 2018 Basketball Tournaments are another way Bible study will be delivered this year. Each registered team is given a list of 100 questions with robust answers for the tournament. Before each game 10 questions will be asked for one point each, totaling a possible 10 points before tip off.
Another Bible study feature is the both related and unrelated bible study questions can be submitted and will be answered at the beginning or end of the next Bible study, online, or during Sunday morning worship.
All clergy, ministers, and officers are expected to be present at Wednesday 7:00 PM Bible study as a visible example of their commitment to their charge.
For everything that was written in the past was written to teach us, so that through the endurance taught in the Scriptures and the encouragement they provide we might have hope. Romans 15:4 NIV
West End Tabernacle CME Church believes in the importance of Christian Education for all believers regardless of their stage in their walk with Christ. To this end, all are welcome to come and learn about the wonderful gift of our Lord and Savior Jesus Christ and engage in opportunities to develop their Christian faith.
All Scripture is God-breathed and is useful for teaching, correcting and training in righteousness, so that the man of God may be thoroughly equipped for every good work. II Timothy 3:16
West End Tabernacle CME Church believes Sunday School provides a weekly opportunity to be engaged in the study of the word of God and is available for all age groups. Members and visitors are involved in learning via a set curriculum covering various Biblical themes to deepen understanding of scripture.
Study to shew thyself approved unto God, a workman that needeth not to be ashamed, rightly dividing the word of truth. 2 Timothy 2:15
This year there will be in-depth workshops for clergy, ministers, exhorters, and those who desire to labor in this area of ministry.
Global, National, and Local Missions
The earth is the Lord's, and everything in it, the world and all who live in it; for he founded the seas and established it upon the waters. Psalm 24:1-2
West End Tabernacle CME Church believes that we are stewards of the world and as result are responsible to help others outside the church walls who have needs and support those who spread the Gospel of Jesus Christ.
At a minimum, we plan to send barrels of water and supplies to Puerto Rico this year. Also, we plan to make a road trip and take over 20,000 bottles of water and needed supplies to Texas.
In 2018 we expect to see a food pantry, clothing ministry, and a care bag for veterans ministry.
Do not forget to show hospitality to strangers, for by so doing some people have shown hospitality to angels without knowing it. Hebrews 13:2 NIV
Hospitality is an important manifestation of the love that Christ has for all and gratitude believers have for the gift of eternal life and endeavors to share hospitality as it engages in ministry. In this regard, all are welcome to worship and participate in the life of the church and learn about the love of God and his saving grace through Jesus Christ.
A warm smile, a caring heart, a word of encouragement, a kind gesture, a positive attitude, and a spirit of helpfulness are few things that make up the 2018 West End Tabernacle experience.
As the host of the 2018 New York-New England District Conference, hospitality, care, and love are part of our culture.
Life Skills, Personal Development, & Tutoring
For I know plans I have for you ," declares the Lord, "plans to prosper you and not harm you to give you hope and a future. Jeremiah 29:11 NIV
God has plans for everyone and that as members of the faith community we have an obligation to help meet the needs of the church family and those outside the church walls to accomplish the plans that God has for their lives.
We provide a safe environment, where the love of God is the foundation, for individuals to be equipped to meet the challenges of today's society. We help empower individuals to meet their own needs so that God can work in their lives to provide hope and a positive future.
Therefore, I urge you, brothers and sisters, in view of God's mercy, to offer your bodies as a living sacrifice, holy and pleasing to God - this is your true and proper worship. Romans 12:1 NIV
God has created human beings with wonderfully made bodies and in gratitude to Him, we are responsible to care for our health and the health of others. We expect to see this year: a health fair, a Red Cross Blood Drive, cooking classes, exercise tips, and maybe a walking club.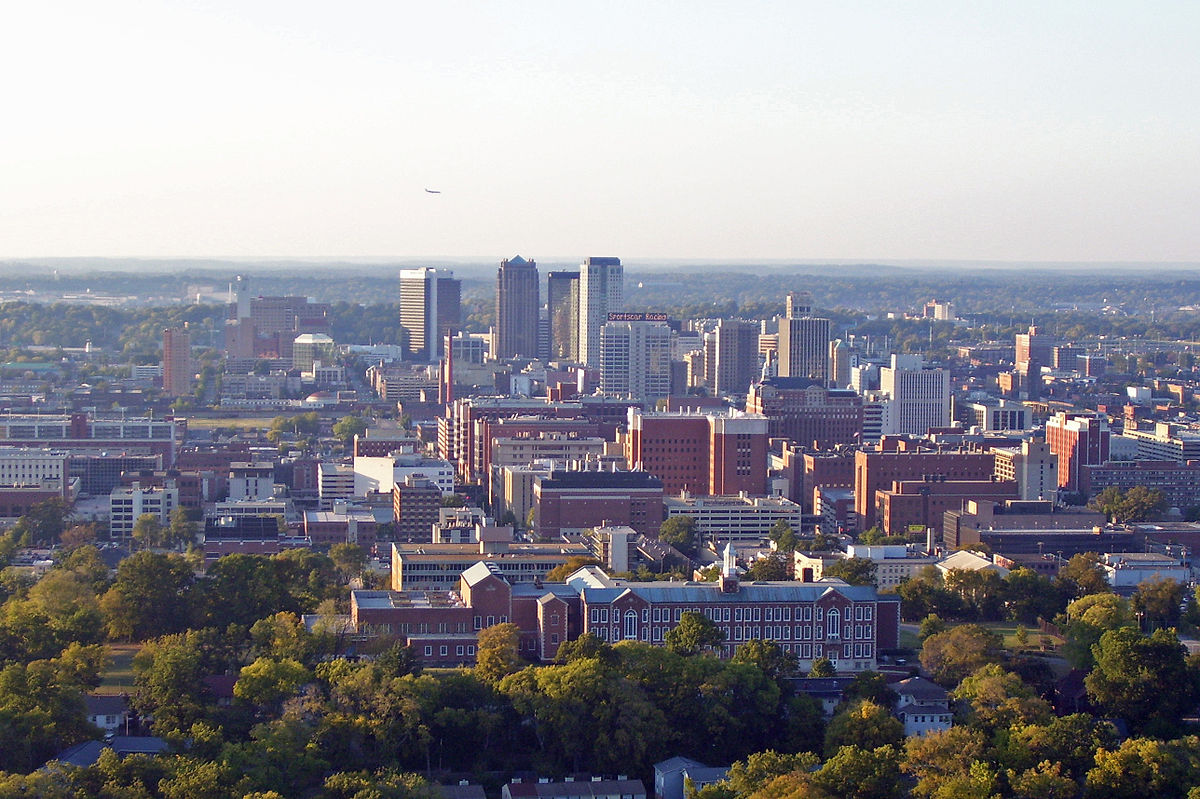 Go ye therefore... (from Matthew 28:19)
West End Tabernacle's members want to ensure that everyone who wants to be engaged in ministry whether they are a leader or a participant has transportation to get to where they need to be via safe and reliable vehicle(s) that is/are well maintained. This may include getting people to church, Bible study, conferences, events, puppet ministry recordings, meetings, etc.
Regardless if the vehicle includes the church bus, van, or a member's personal vehicle, love and hospitality abound.
On coming to the house, they saw the child with his mother Mary, and they bowed down and worshiped him. Then they opened their treasures and presented him with gifts of gold, frankincense and myrrh. Matthew 2:11 NIV
Kosher means in short suitable and/or pure, thus ensuring fitness for consumption. The laws of "Kashrus" include a comprehensive legislation concerning permitted and forbidden foods.
Ceremonially pork/ham is without question among the forbidden foods. Therefore, Kosher-Ham cannot exist and the priest cannot certify it as Kosher.
This vision anchor ensures that we do not rationalize, distort, act on our emotion, or confuse that which is Kosher from that which is not. We must govern ourselves accordingly. This anchor also makes sure that what we do, how we use church property, who and what we represent, and where we go is aligned with the vision, is within Christian codes of conduct, approved by the pastor, and is supported by the scripture.
Embracing Change and Growth
Ecclesiastes 3:1 To every thing there is a season, and a time to every purpose under the heaven: NIV
We cannot move forward by standing still.
Often the answer does not rest with the past experiences of the few, but, in the ideas, solutions, and perspectives presented by those who are unfamiliar.
West End Tabernacle is open to responsible and constructive feedback as a means of encouragement, empowerment, and motivation for change as we live out the vision that God has for our church family and community.
Member Training and Development
Come unto me, all ye that labour and are heavy laden and I will give you rest. Take my yoke upon you, and learn of me; for I am meek and lowly in heart: and ye shall find rest unto your souls. For my yoke is easy, and my burden is light. Matthew 11:28 – 30
We will host new member, member refresher, and confirmation classes that discusses, our history, polity, doctrine, and discipline.
We will host discipleship classes the will help us understand more about your relationship with Christ, who we are as a church family, and how we love God and Serve people.
And my God will meet all your needs according to his glorious riches in Christ Jesus. Philippians 4:19 NIV
We endeavor to move from living as a surviving church to living as a thriving ministry. We will learn, teach, and implement the financial tools, attitudes, and practices that enable responsible money and resource management.
The church, members, and the community will be able to plan ministry with excitement, faith, and victory.
In 2018 you will see personal, business, and church business workshops and training. In addition, new exciting, sound, and victorious process, policies, and procedures will be implemented. God wants His people and worship community to prosper.
In 2018, we will provide a finance section on the member dashboard so that members can receive information from the correct sources. We believe that this will remove most inconsistencies derived from speculation and uninformed opinion.
We recognize that the information that we provide may not address the unwillingness of some to understand that we cannot do things as we have in the past. Some may still decide to discourage others from using responsible financial processes and wanting to help pay the monthly bills and obligations. We understand that some do not want the lump sum mortgage payment at the end of the year paid in full. We understand that even though we provide responsible information, we cannot stop some from distorting the information to keep those who want to do ministry in fear.
While many are reckless with the souls of others, we will take great care of that which God has entrusted.
At West End Tabernacle any gift, donation, offering, etc, is used only for that which it is given. Regardless of what a situation may indicate or perceived struggle, we can assure you, we have integrity.
Give everyone what you owe him; if you owe taxes; pay taxes; if revenue; then revenue; if respect. then respect; if honor, than honor. Romans 13:7 NIV
West End Tabernacle does not want anything to hinder the progression of the vision of the church and in that regard, removing debt is key to the success of the vision.
We have over $100,000.00 of debt which includes a balloon mortgage due at the end of the year. In 2018 we will eradicate all debt without compromising the ministry of God.
Often in these situations the enemy of God is given room to divide the family of faith, destroy hope and joy, and diminish that which is holy. We will not practice deceit, gamble, sell alcohol, or defile the house of God while we eradicate any encumberment or obligation.
In a world where credit and borrowing is the norm and is encouraged; we understand that a heart change and the breaking of the bondage associated with the demons of debt may be difficult.
West End Tabernacle believes in the anointing of God and that through the blood of Jesus Christ that all bonds, associated oppression, affiliated emotions, and familiar spirits will be broken, bound, or cast out.
Organizations & Ministries
For God is not a God of disorder but of peace—as in all the congregations of the Lord's people. I Corinthians 14:33 NIV
Each ministry fits together like the pieces of a puzzle to form a larger picture in order to fulfill the mission set before us. No West End Tabernacle ministry or service stands alone.
Because we trust Romans 8:28 "And we know that all things work together for good to them that love God, to them who are the called according to his purpose," we are intentional in our movement.
Order and Administrative Portal
Finally, brothers, we instructed you how to live in order to please God, as in fact you are living. Now we ask you and urge you in the Lord Jesus to do this more and more. For you know the instructions we gave you by the authority of the Lord Jesus. I Thessalonians 4:1-2 NIV
In 2018 we will launch an information center that supports order, structure, and the vision.
This is where members, the official board, and leaders can find: information; updates; ask questions; seek approval; confirm authorization; receive direction and guidance; view processes, policies, procedures, and guidelines; access reports; request calendar dates; submit trustee requests; offer ministry recommendations; offer solutions and commitments; offer services; submit prayer requests; request training; and view issue dispositions and resolutions and a host of other subjects.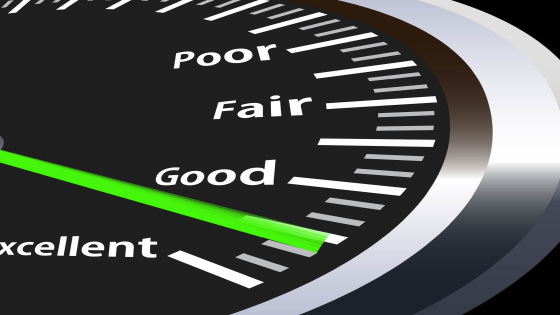 Ministry Development and Enhancements
But you, keep your head in all situations, endure hardship, do the work of an evangelist, discharge all the duties of your ministry. II Timothy 4:5 NIV
West End Tabernacle realizes that it is important to continually evaluate ministries to make sure they are relevant today and are aligned with the vision that God has given us.
There is a time for everything, and a season for every activity under the heavens: Ecclesiastes 3:1 NIV
The calendar presents the active visible life of West End Tabernacle. Many hours of prayer, preparation, and teamwork goes into every hours that is publicly seen.
In order for an event to be presented on the calendar it must be communicated to the pastor and approved.
The request can be provided via a paper or the online form on the website. All events require the following points be considered: (1) The event/activity should have a primary vision anchor; (2) The event/activity must supports at least two other vision anchors; and (3) The event/activity must not be in conflict with any of the vision anchors.
It is exciting to serve the Lord in many facets.
We proclaim to you what we have seen and heard, so that you also may have fellowship with us. And our fellowship is with the Father and with his Son, Jesus Christ. I John 1:3
West End Tabernacle CME Church appreciates the gifts and talents of all it members regardless of age and wants to engage everyone in ministry including those outside the church walls who may come in to visit, needing help or are seeking a church home.
Keeping this in mind having dynamic inter-generational ministries that span the breadth of age demographics provides in a collective and tailored manner opportunities to live out the Christian faith and share the gospel of Jesus Christ actively with others.